Realization
Fresh treatment
for a refresh
P&G came to inwork to help with the rebranding of the newly acquired Bodewell brand. To elevate the brands look we explored cleaner coloring, use of metallic foils and inks, with levels of matte, gloss and doming varnishes. In the end we provided color targets & pre-press files that were flawlessly executed on press to achieve P&G's rapid requested timeline to market.
REALIZATION DEVELOPMENT
CMF Exploratory
COLOR
Explored varying hues of segment color with PMS, tints and gradients.

MATERIALS
Development on pressure sensitive white and foil stocks. Utilizing foils on white and white ink on foil stock.

FINISHES
Applied Satin, matte, tactile and gloss in different ways according to material on design elements to achieve different effects.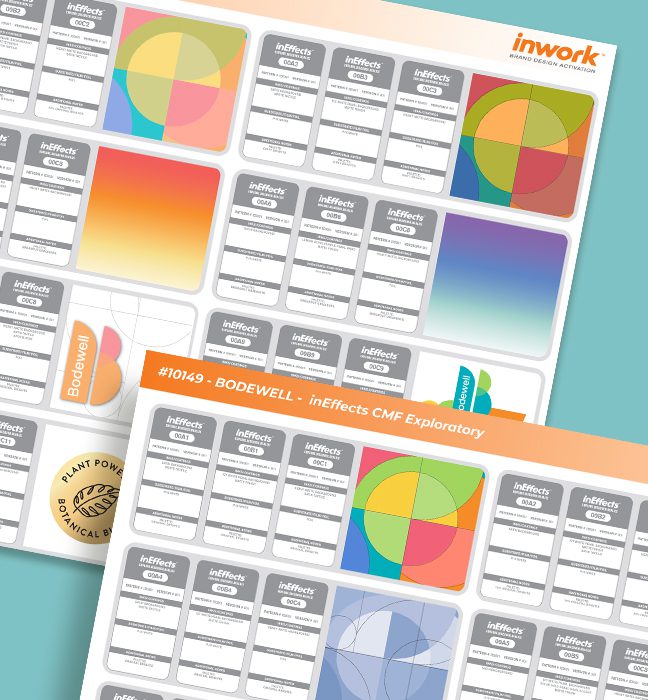 Exploratory begins with a range of in context InEffects™ swatch treatments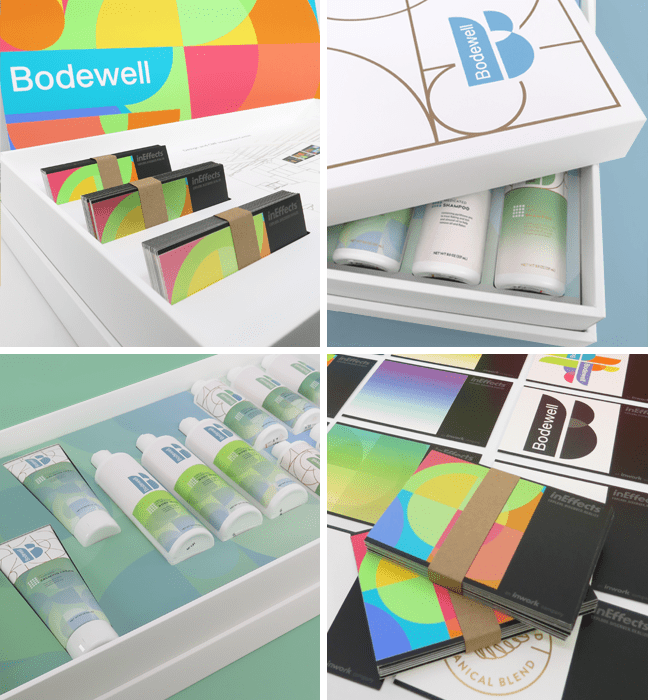 Presented to show throughout the exploratory phases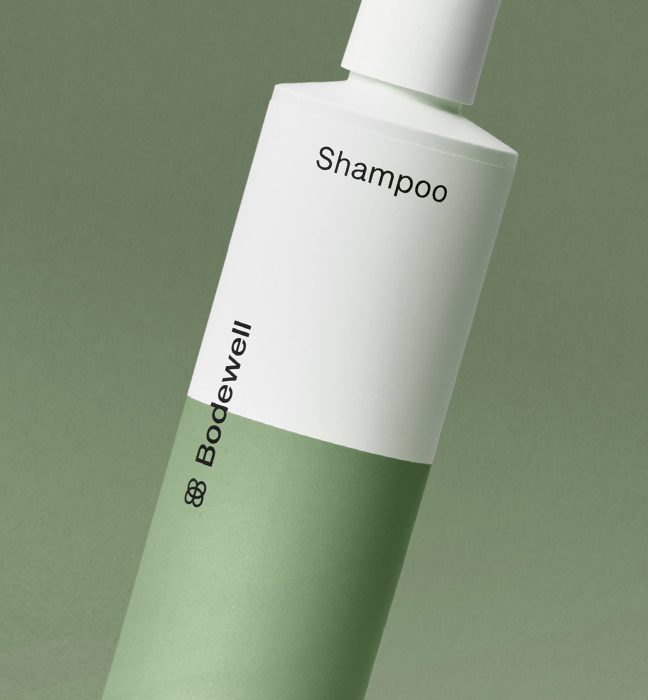 Original design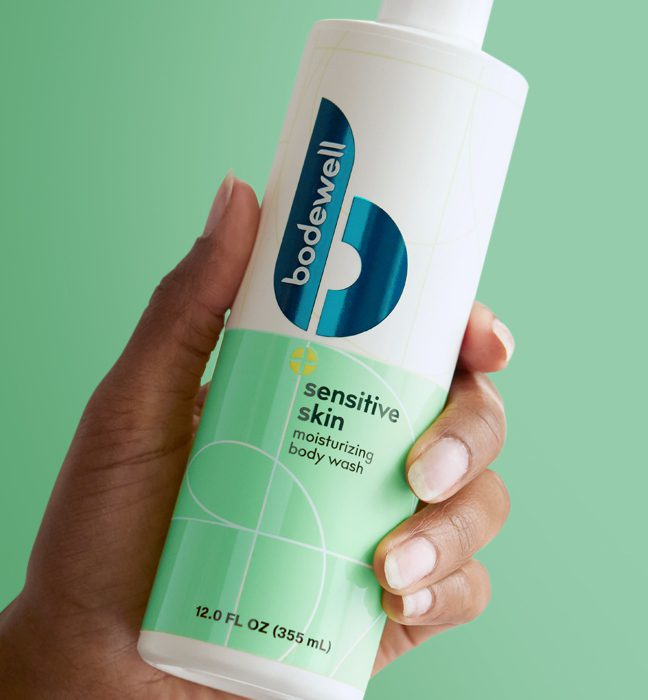 Rebrand design with final treatments derived from CMF findings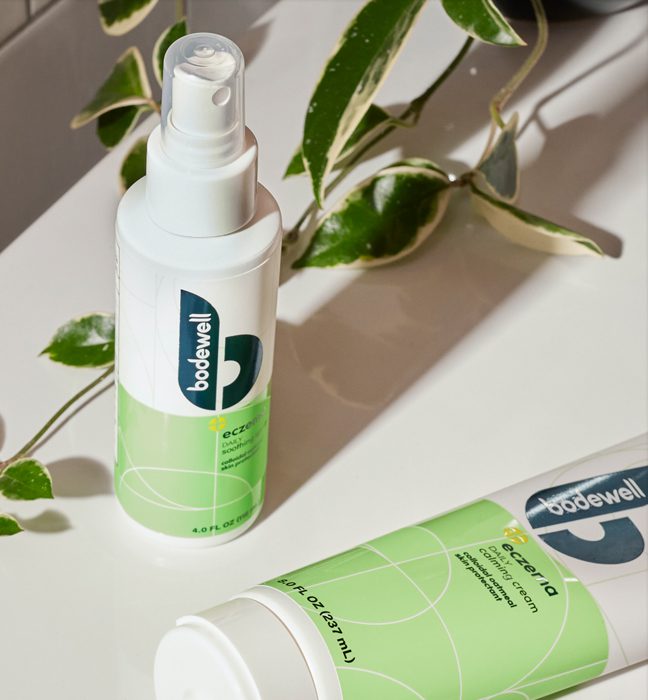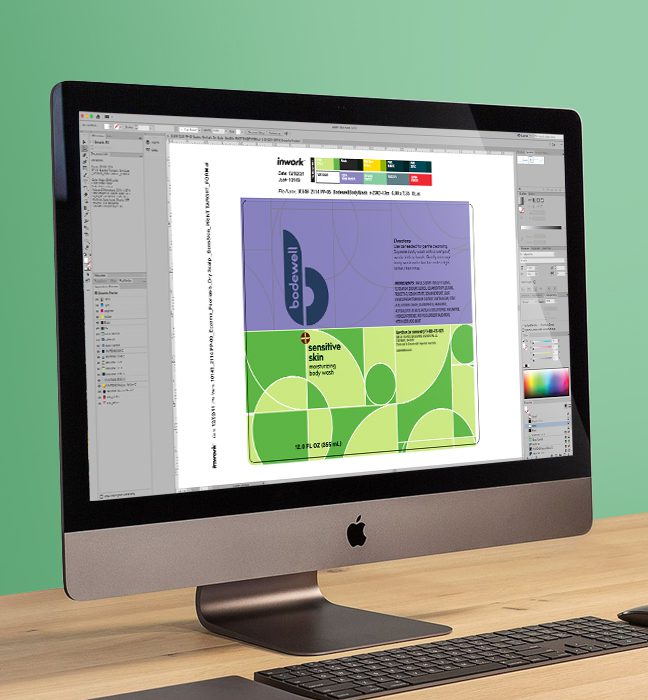 Production accurate print targets and press ready files shared with label supplier
"We've been a prime label supplier for more than 60 years, and no one here has seen anything that "true" for a physical proof."