Unboxing
Baja Deep Diving
with MTN DEW
It wouldn't be a Baja summer without some epic prizes, and MTN DEW is taking it up a notch this year.

PepsiCo Design & Innovation called upon Inwork to develop the 100 Days of Baja 2022 GRAND PRIZE INFLUENCER KIT celebrating the newest Mountain Dew Baja Blast Mystery Flavor.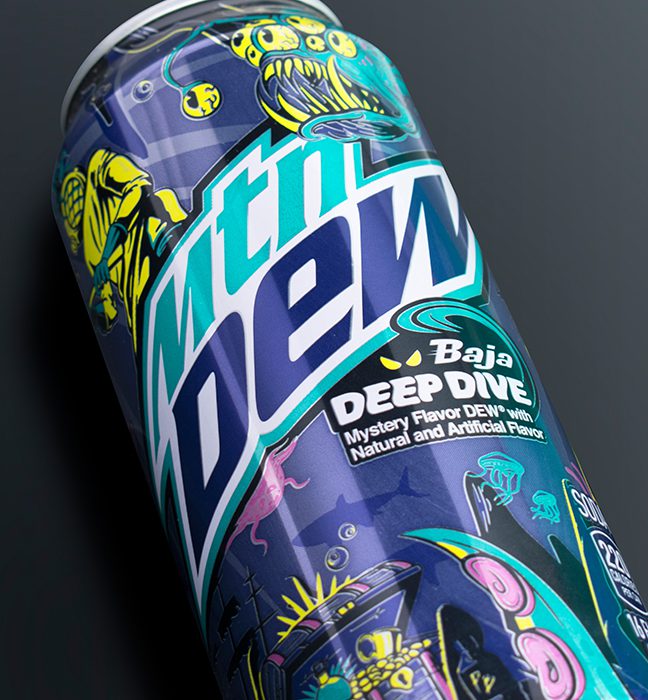 Mountain Dew Baja Deep Dive Mystery flavor inspired by the darkest depths of the ocean.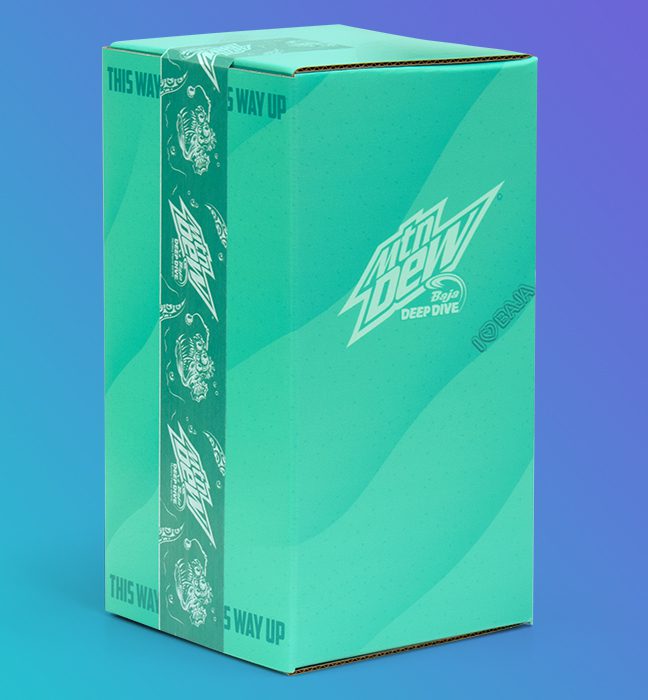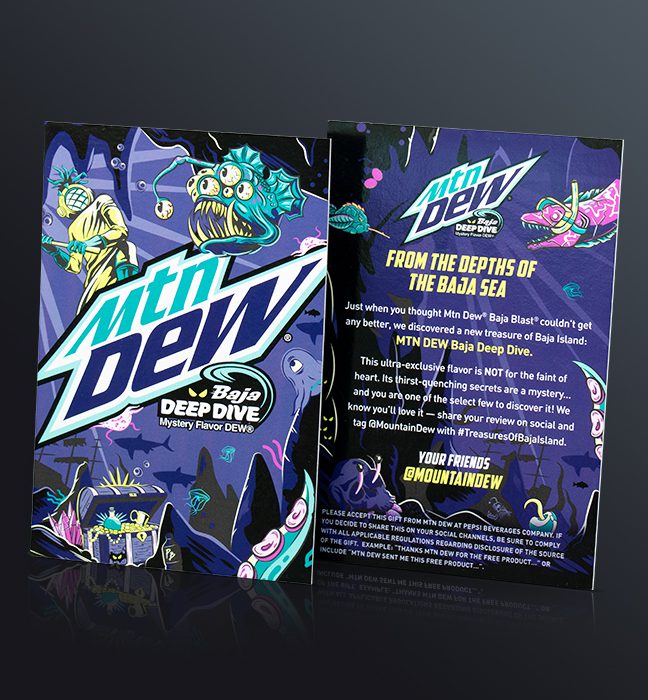 Mountain Dew called it "the most requested flavor among the DEW Nation."
The Deep Dive Capsule primarily uses color, lighting, and materials to create the depth between the worlds. This concept uses printed plexiglass to give a feeling of a crowded Baja Ocean. In a nostalgic submarine sphere a subtle nod to the depth traveled and pineapple diver. Within the cylinder tube lies a 16oz grand prize in the oceanic microcosm, bringing the can to life as a display piece.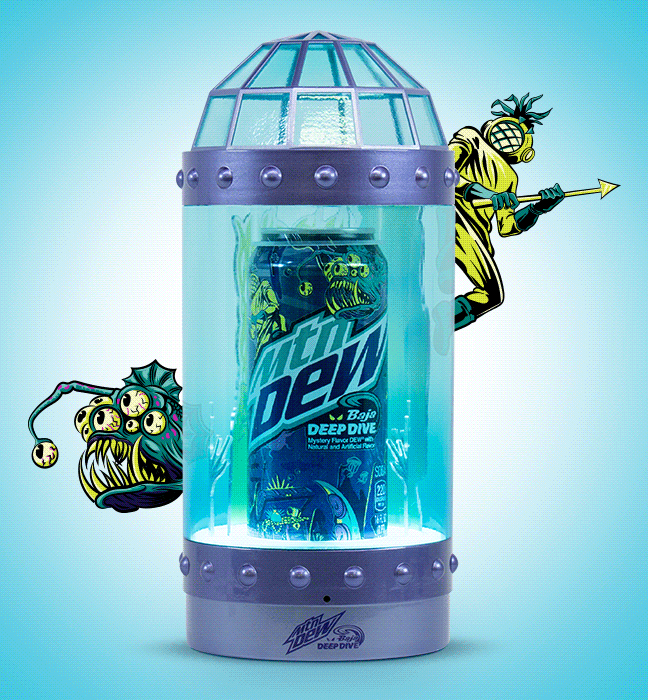 Custom built 'dive tank' case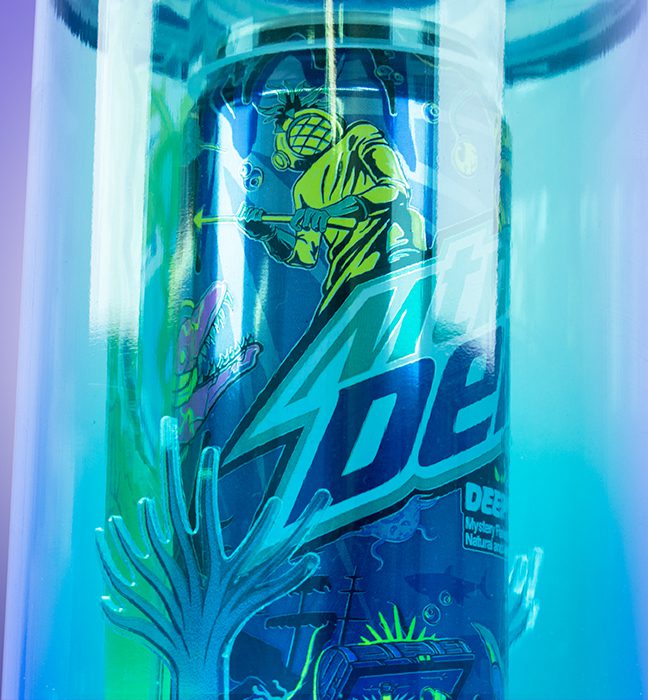 Old-fashioned deep-sea diver on the can, cross-hatched diving mask crowned with pointy green leaves.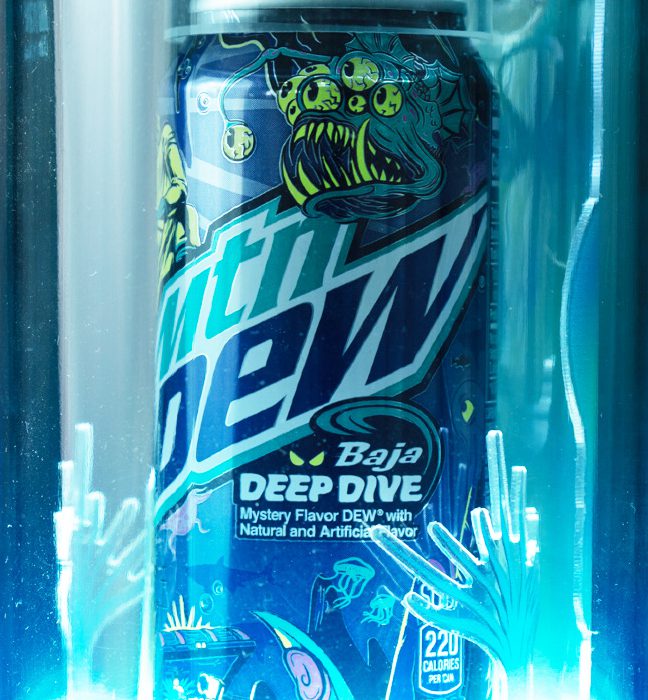 Motion activated glowing lights to navigate into depths!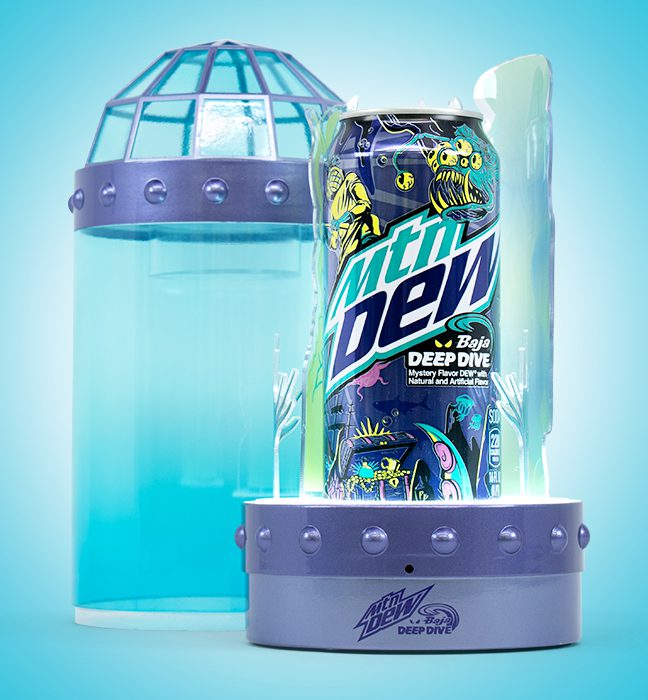 What's that mysterious, dark purple, menacing object emerging from the sea?
LIMITED EDITION 1 of 50
FROM THE DEPTHS OF THE SEA
Influencers went crazy!
The one-of-a-kind kit celebrating the Mountain Dew Baja Blast Mystery Flavor drove influencers into a media frenzy.