Unboxing
Flavor Drop Alert!!!
Limited Edition Maple Syrup Cola
Working closely with the Pepsi Design & Innovation team we helped to develop a sweet unboxing experience that would enhance the reveal for this amazing brand collaboration between PepsiCo and IHOP.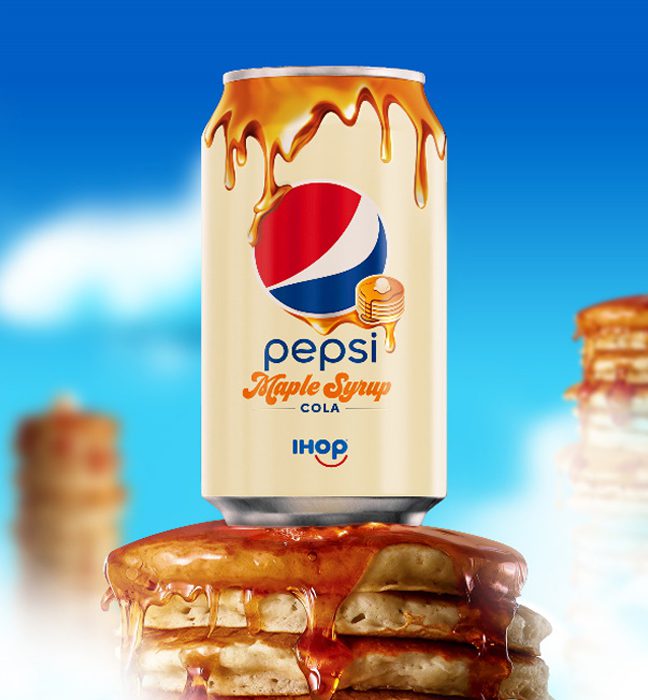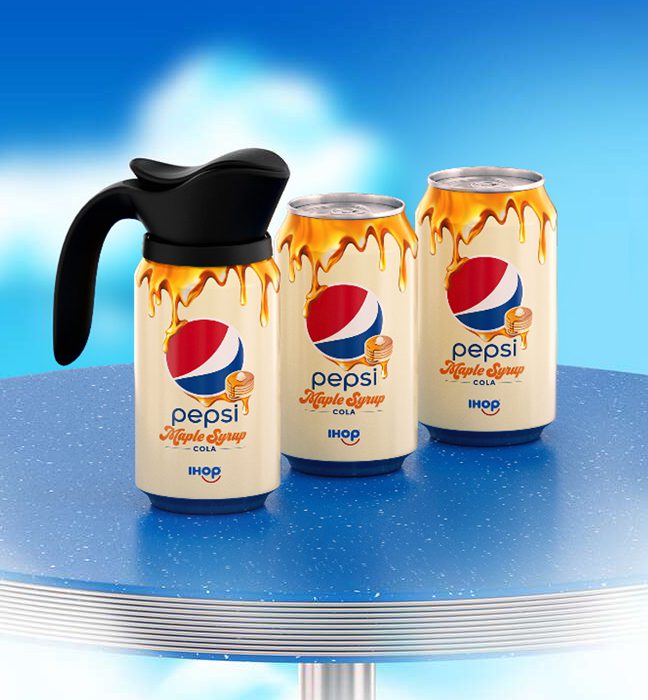 The kit portrayed a stack of matte pancakes dripping in hi gloss syrup.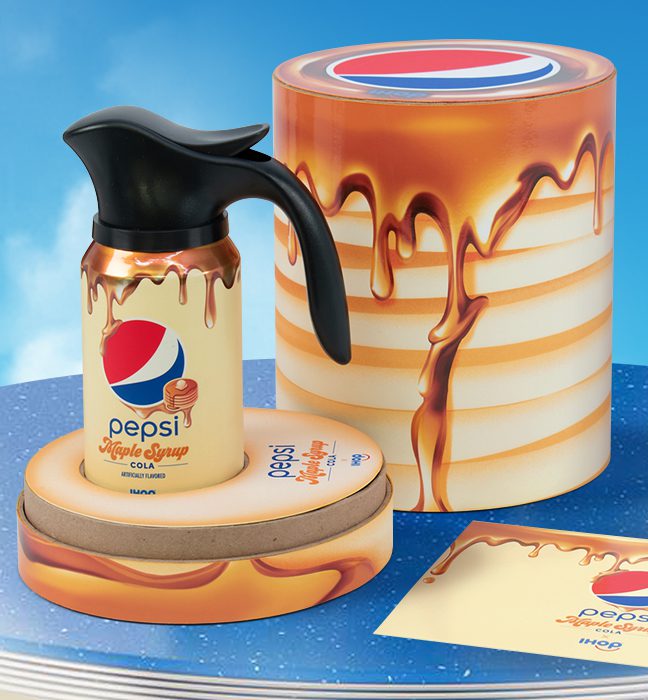 Includes a custom Pepsi Spout, inspired by the iconic IHOP syrup pitchers.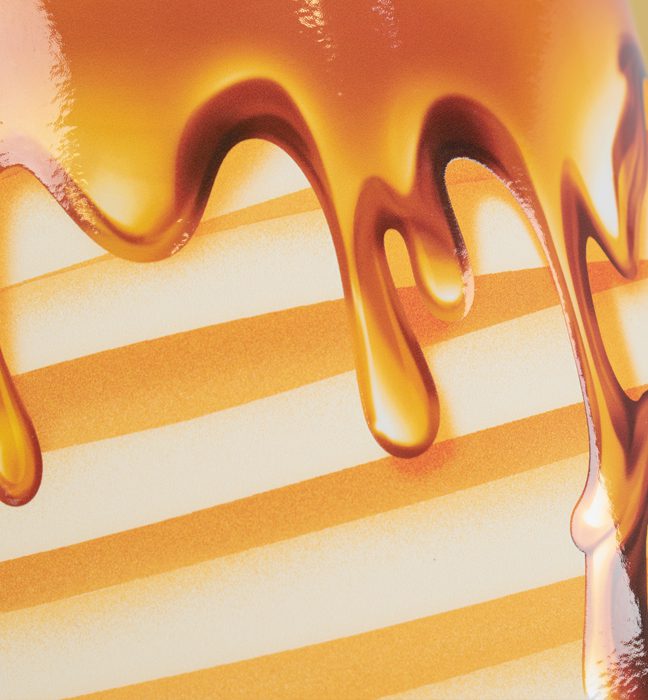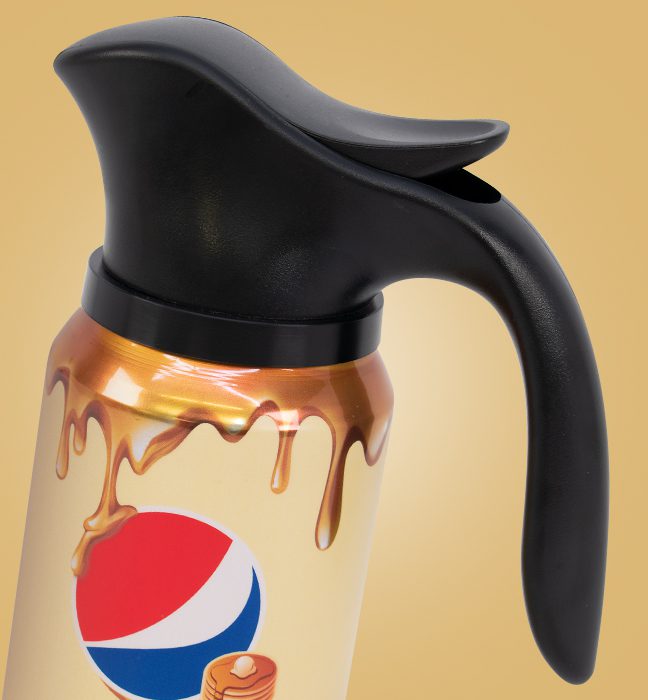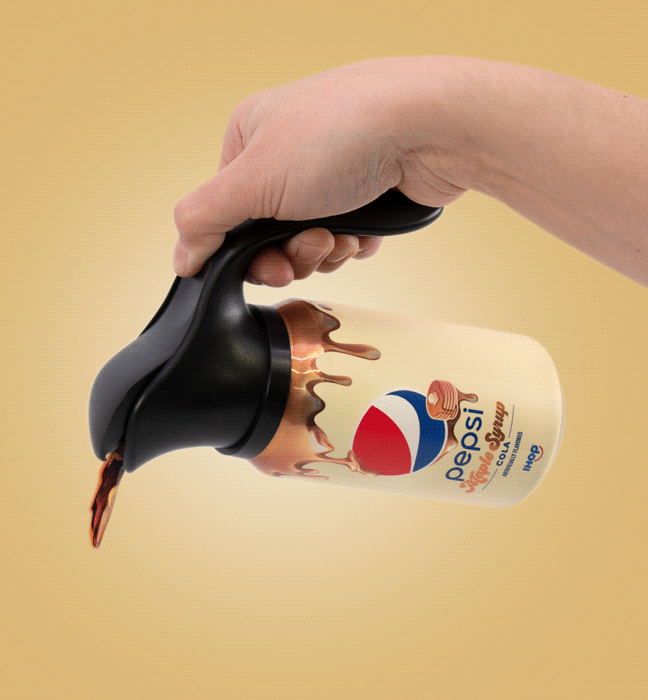 One lucky winner!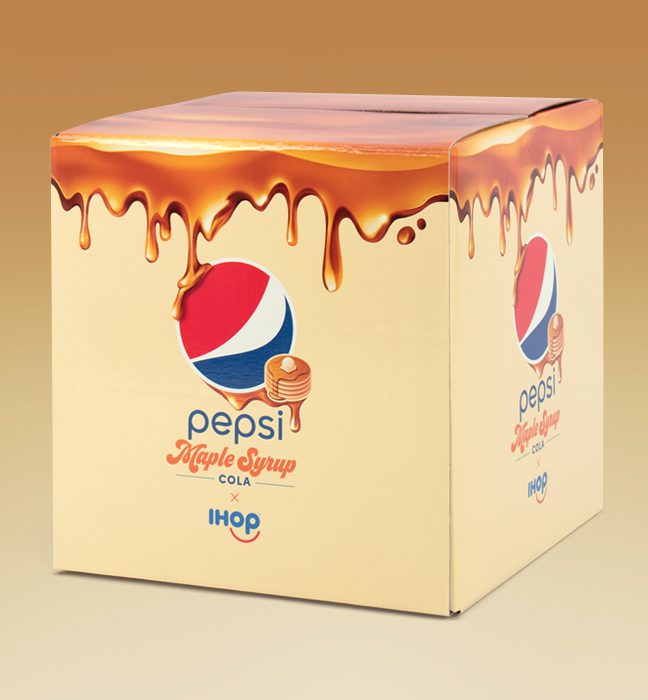 Deliveries for influencers came in corrugate branded boxes.
Available to 2,000 lucky sweepstakes winners who shared a pancake stack photo on Instagram and Twitter along with their unapologetic love for pancakes