Design
A Radiant Skin Care Collection.
Gillette Venus entered a new beauty category with the launch of its first-ever dermaplaning skin care range.

We partnered with the Venus team as we designed a pack that features a simple, contoured face/chin shape. The minimal shape identifies the collection as a regimen that is specifically for the face that coveys a comforting smooth feel. A combination of deep teal, that embodies Venus' origin from the sea, along with a subtle, metallic shimmer, both disrupts the shelf and elevates the premium-tier product. A truly radiant package.
Design Development
Color Pallette
Deep Teal & Water Texture
Venus' origin from the sea

Silver Foil
Accents on product photography

Metallics
A subtle shimmer across all facial shapes

Spot Gloss
On selected elements
for added contrast


Face Shape and Water Texture Iconography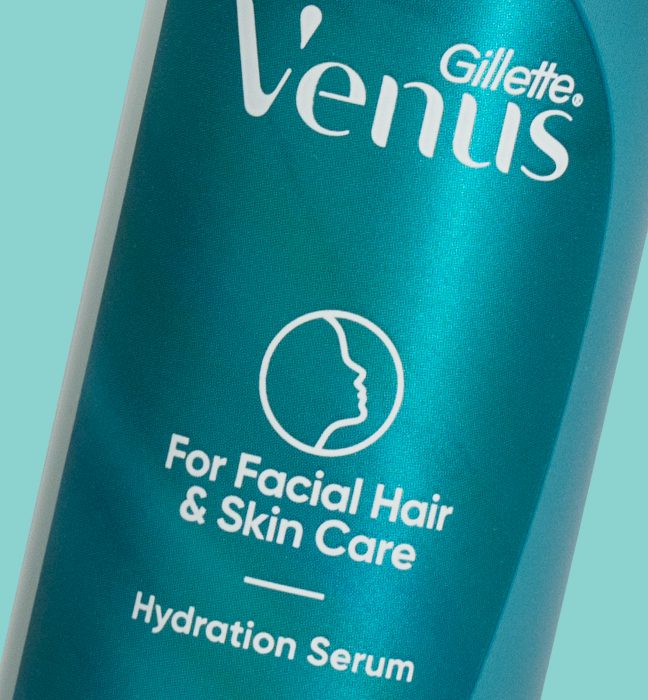 Metallic Shimmer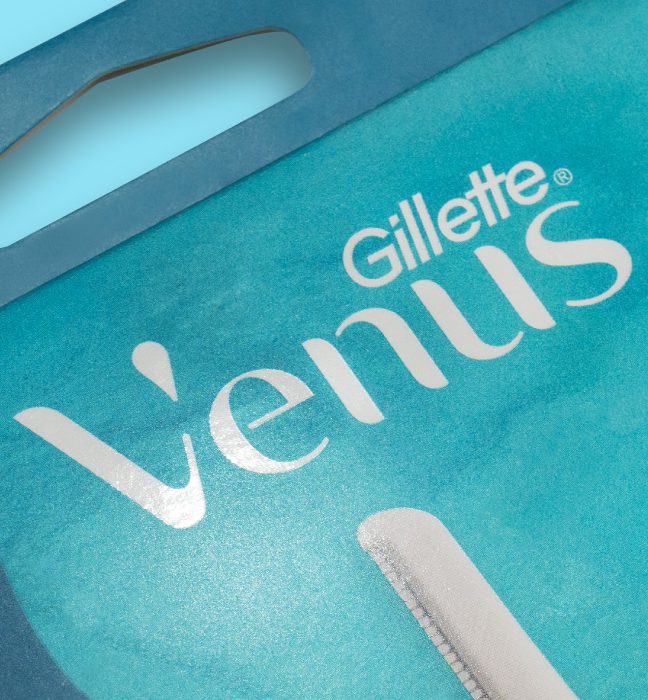 Spot Gloss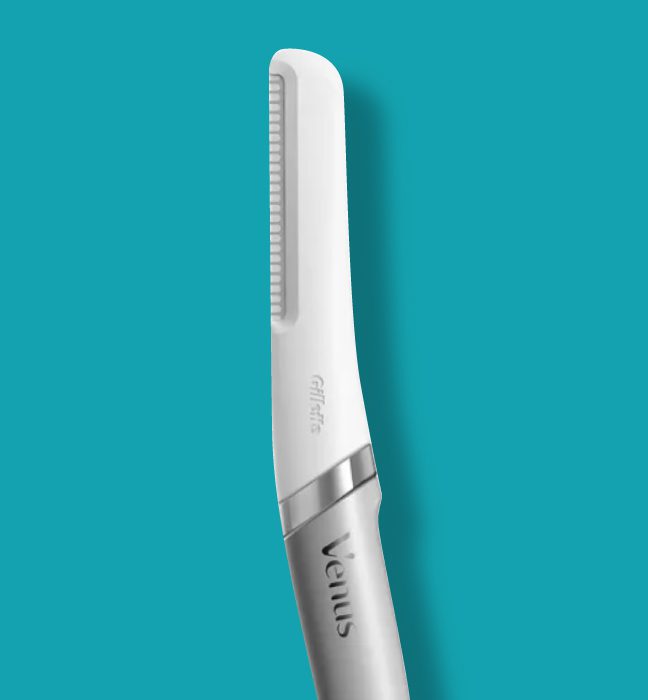 Safety was top of mind, and clearly communicated by the Skin Defense Guard, a rounded protective tip.
A trio of products designed to create a simple dermaplaning routine at-home.