Unboxing
Pepsi S'mores Collection
A Fall Classic!
Just in time for the cozy fall season!

Pepsi launched the Pepsi S'mores Collection on the last day of summer – so fans can enjoy their favorite DIY dessert anytime, even when summer ends.
Our fourth limited-edition project for PepsiCo's Design & Innovation team!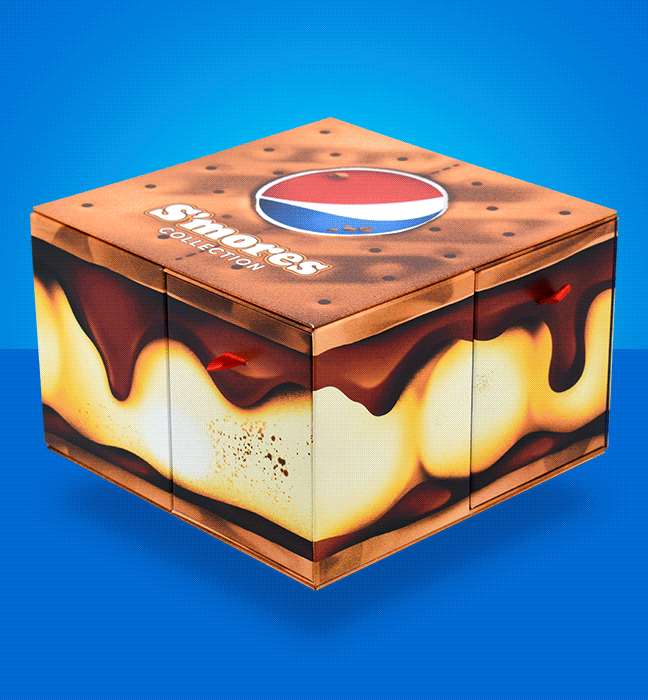 Custom influencer kit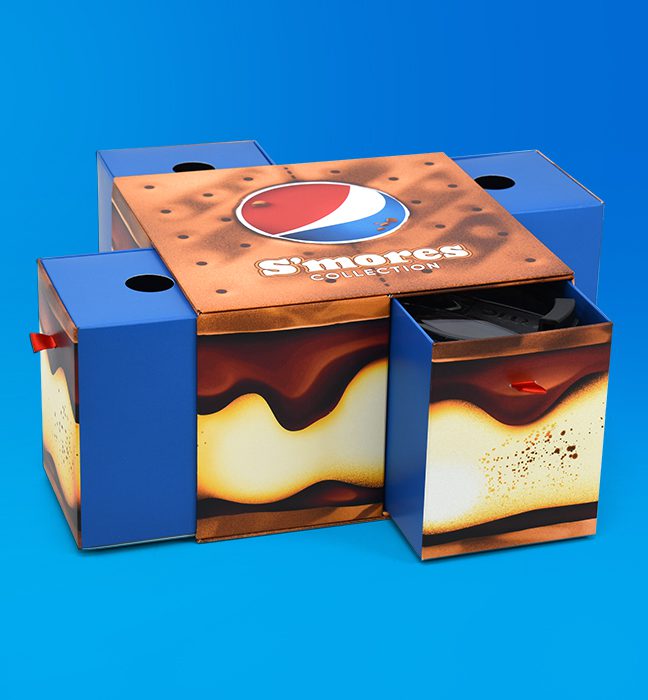 4 drawer kit created by Inwork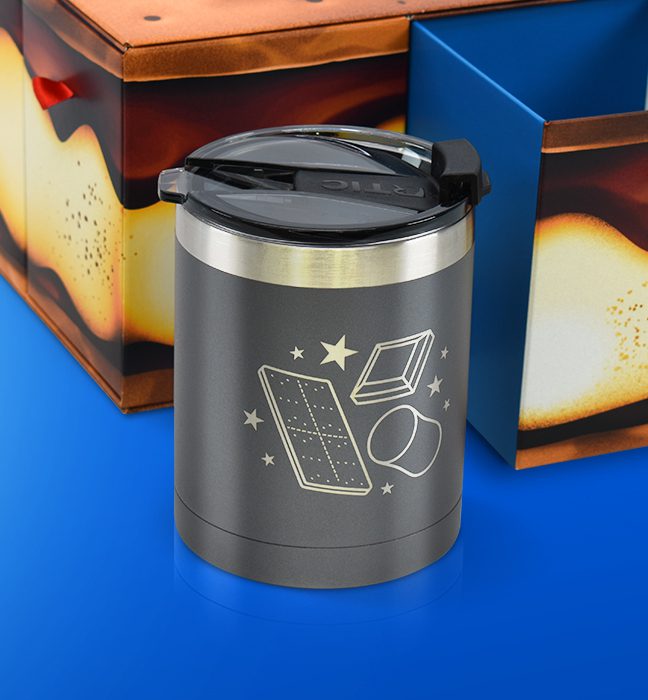 Custom Thermos with the S'mores Icons & logo impressions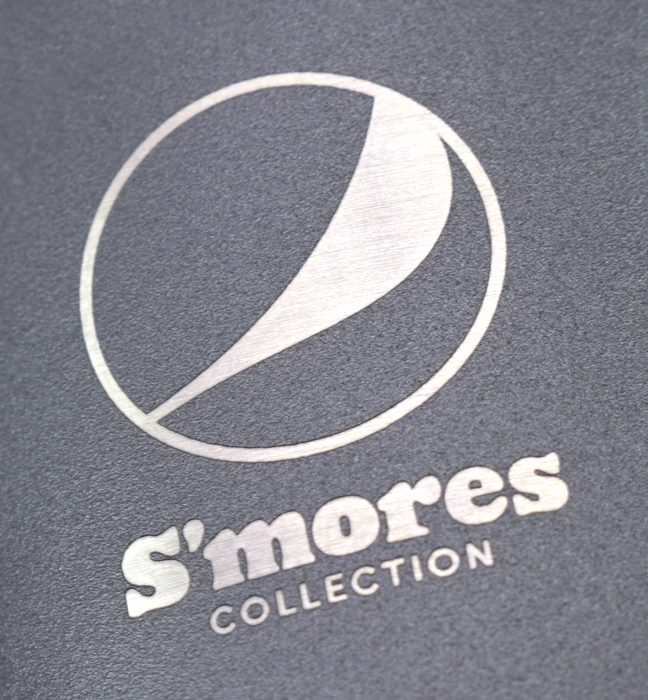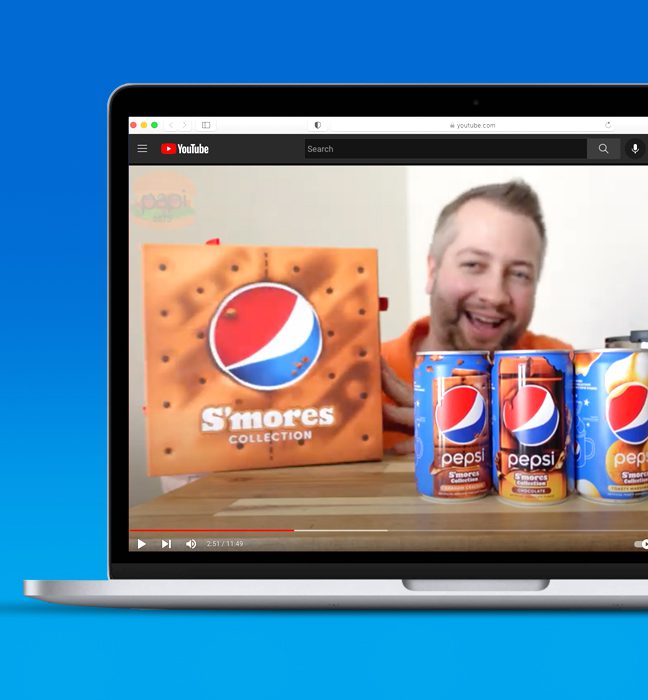 The custom kit helped influencers drive interest through youtube, IG, & twitter
While there is no wrong way to S'more, there are certainly some favorite methods! S'more's consumers can use the recipes below to fully optimize their Pepsi S'mores Collection experience based on the preferred flavor profile.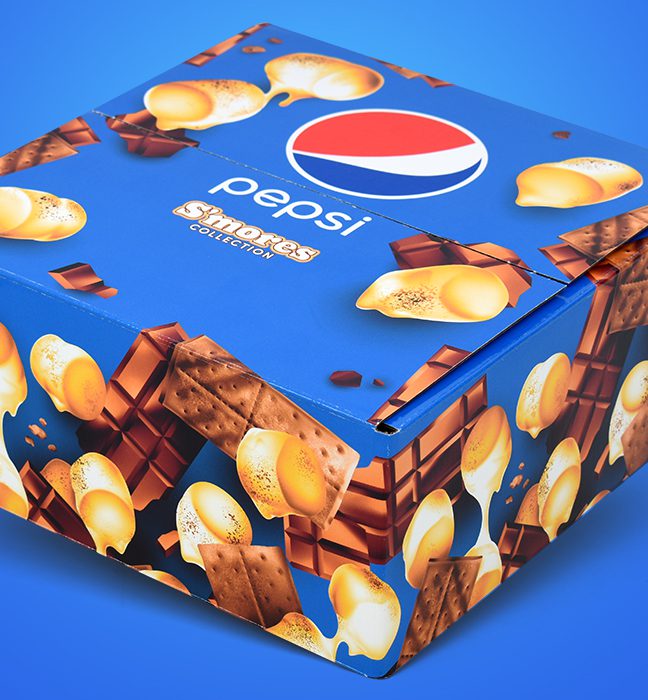 Consumer kit for sweepstakes winners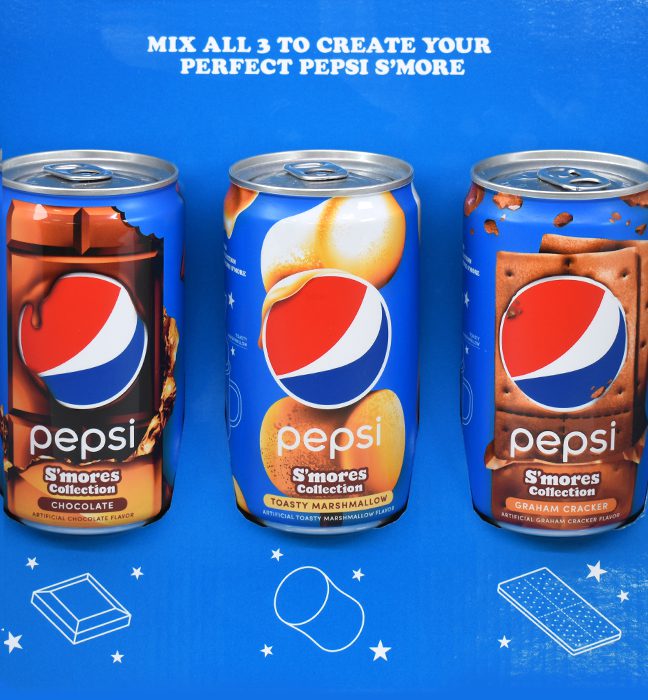 Chocolate, Marshmallow, Graham Cracker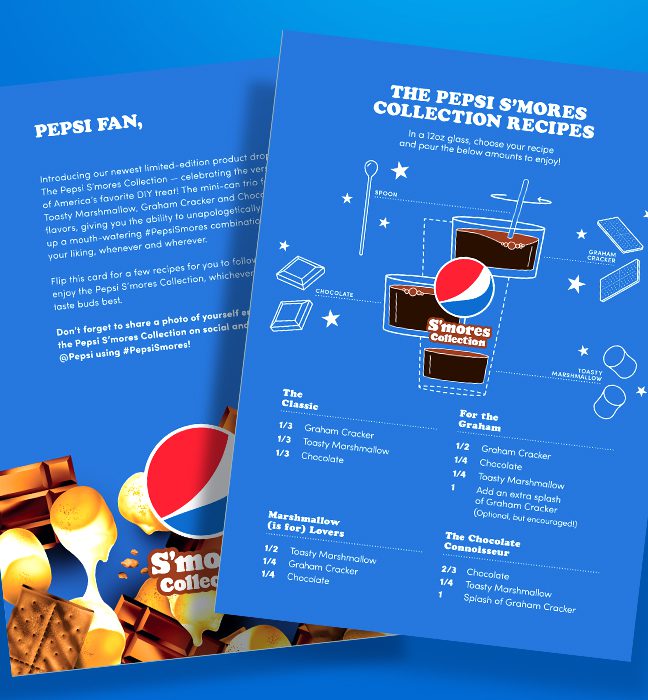 Four recipe combinations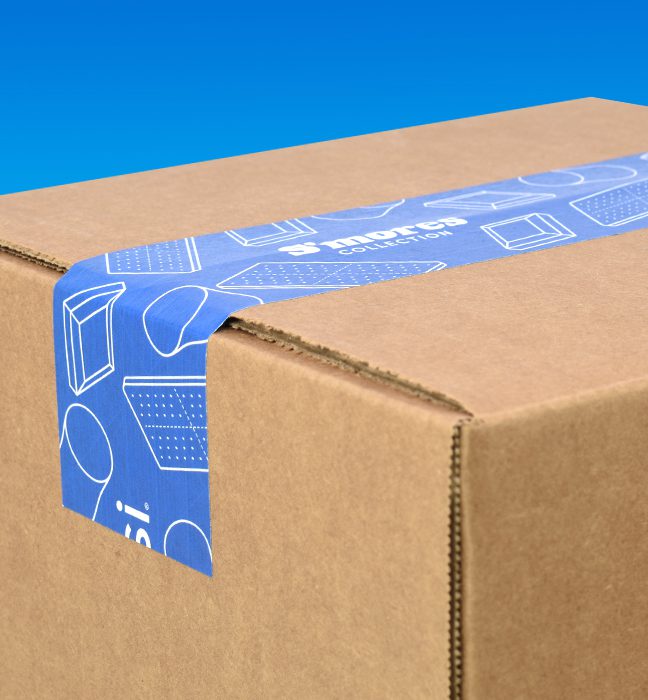 Shipper packed and sealed with custom tape!
I Love S'mores!
The Pepsi S'mores Collection comes on the heals of several of the Pepsi brand's unique and induldgent flavor innovations including Maple Syrup Cola, PEPSI X PEEPS, and Pepsi X Cracker Jack.